Jenamazol
IlLUSTRATED COMMUNICATION FOR
jenamazol
CLIENT: CB Productions
It is still problematic to present some topics in public space, to talk about them
or even to show them. Addressing such topic in an illustration is a great challenge!
Our challenge was the creative communication of pharmaceuticals 
for women and their intimate parts. 
MAKING THE CHARACTER
Main character, a woman called Chantal, is a young woman with a boyfriend and a cat,
she likes to go to the gym or for coffee with a friend and in winter she goes down the slope on a board.
Definitely not a barbie!
Sometimes, however, they have to solve intimate women's problems …
ANIMATED SPOT
Video is a mandatory format in a marketing campaign today, so we created a spot,
which appeared on social networks and YouTube.
ILLUSTRATION
The concept of the illustrations was to show specific situations in two variants
– despair without an application of Jenamazol and happy-end with Jenamazol.
Inventing states of madness was a lot of fun, and we didn't spare Chantal much!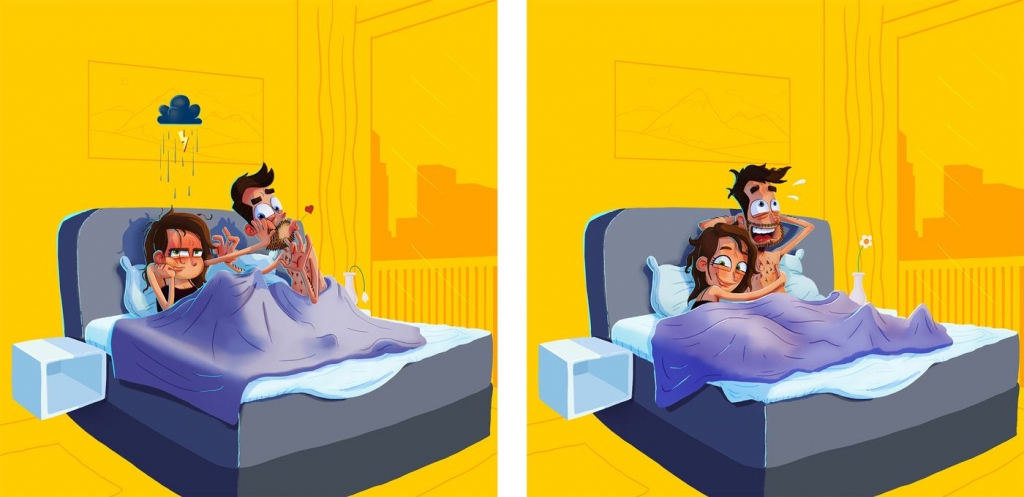 FORMATS
In addition to pairs of illustrations, other ad formats have emerged, such as
illustrated facebook carousel, animated gif or video spot.
SEASONAL PRODUCT
Mascot and illustrations can be easily prepared in seasonal design, for example in the winter context.
This can be used as a PFko, for example.