Hranipex
logo and identity re-design
This is an unimplemented concept for the visual re-design of the Hranipex brand.
The goal of the commission was to design an evolutionary refresh of the brand and unify its various sub-brands that customers did not perceive as part of the Hranipex family.
The brand is associated with artisanal handwork across disciplines. The main target group was the carpenter. That's why we reflected on the plans and sketches that a carpenter can hold in his hand
and that he can draw. We decided to go with a drawn stylization that evokes handcraft because of its roughness and imperfection.
KEYWORDS
craft – handmade – quality – reliability
LOGO RE-FRESH
First, we separated the long part of the logo to preserve the characteristic fork shape that existing customers are familiar with.
Following the suggested styling, we redrew the logo by hand. Using hatching and auxiliary sketch lines, we
tried to evoke a connection with the joiner's sketches. Finally, we set the logo on a dark background to enhance the impression
of a quality and premium brand.

The negative version of the logo
Example of a possible application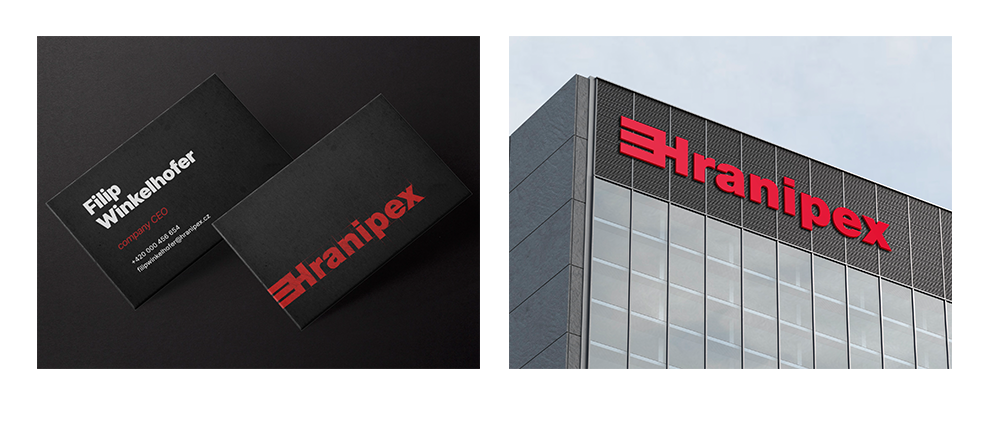 UNIFYING THE BRAND FAMILY
One of the tasks of the re-design was to unify the Hranipex sub-brands. As can be seen, the individual logos were treated differently each time
through a gradual emergence over time, without regard to consistency and a complex family. It would probably be difficult for anyone to understand the connection
because of the inconsistency of colors and visual elements.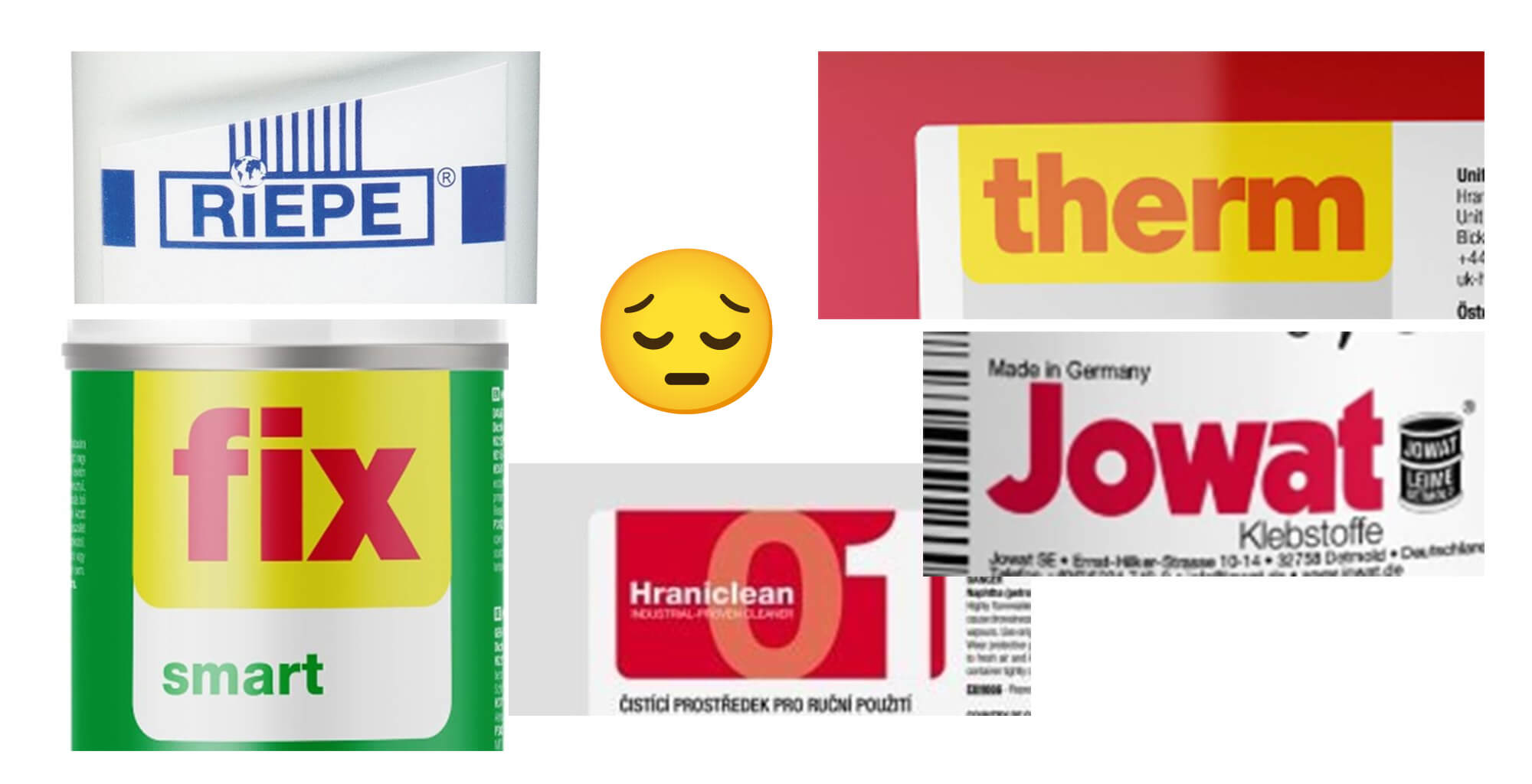 Our solution. Complementary colour differentiation of individual brands while maintaining
a consistent visual style taken from Hranipex's overarching visual identity.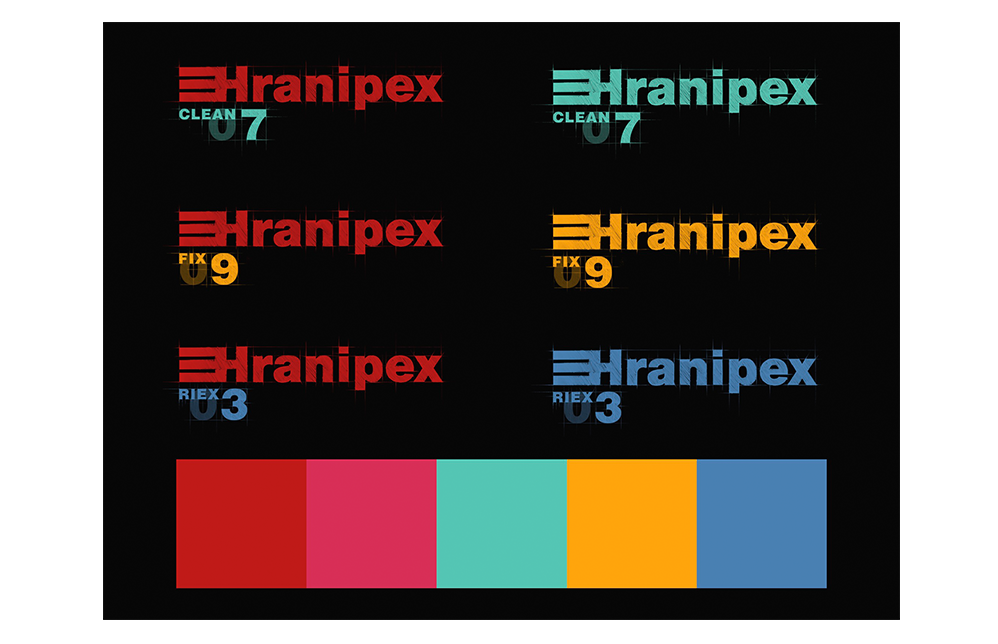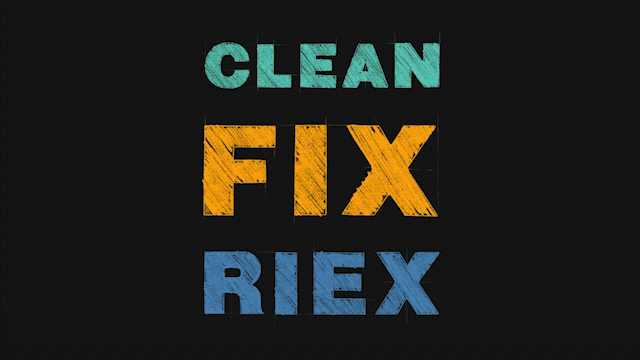 PRODUCT ILLUSTRATIONS
To support the distinctiveness and recognisability of the sub-brands and their products, we added illustrations.
The illustrations were developed with the same intent and continuity of craft as the logo. That is to say, a distinctive sketchy stylization
of the drawing, including hatching and auxiliary lines.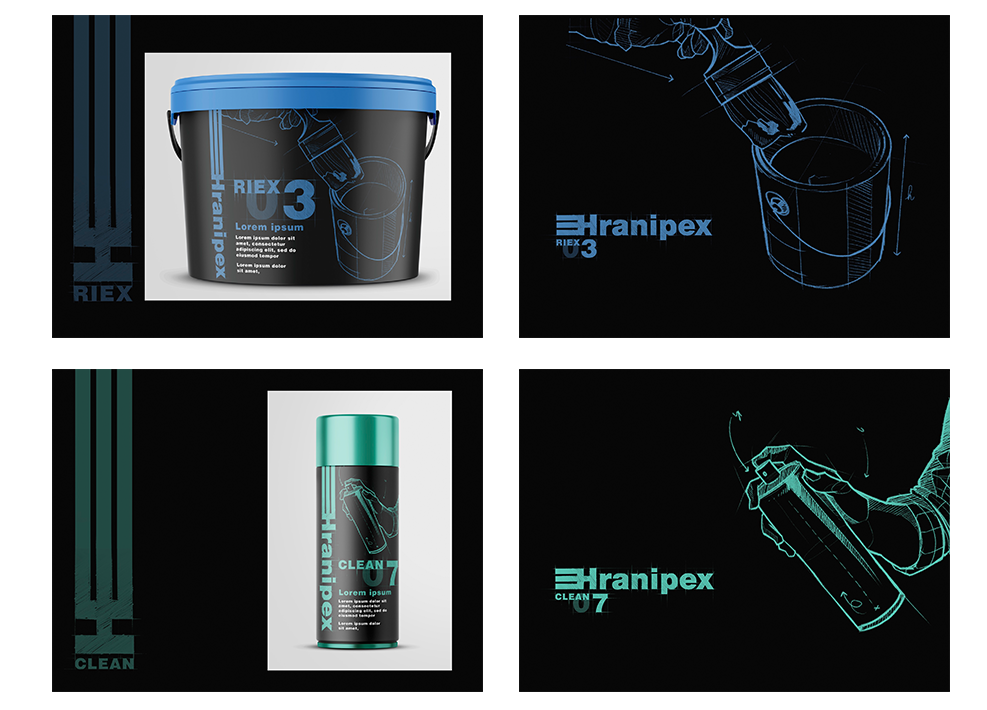 MASCOT CONCEPT
Another requirement was the idea of enriching the visual identity with some main recognition element in the form of a mascot. When designing the concept
we only got to the sketch stage. The idea was to create a duo of "craftsman-customer and Hranipex consultant". The duo was tasked, in short comic strips,
in videos and illustrations on the website, newsletter or social media, to answer frequently asked questions from Hranipex customers.