Visual Identity of MyQ Solutions
Redesign OF visual communication
Client: MyQ Solutions
For MyQ we redesigned their old visual identity based on comic characters,
the story of their brand and their products through the format of a comic.
ANIMated INTRO VIDEO
An inevitable element of MyQ's visual communication is animated videos,
a metaphor for their newly launched cloud services MyQ Roger.

CHARACTER DESIGN
The pilot named Bessie is the main character of the visual identity of MyQ Roger.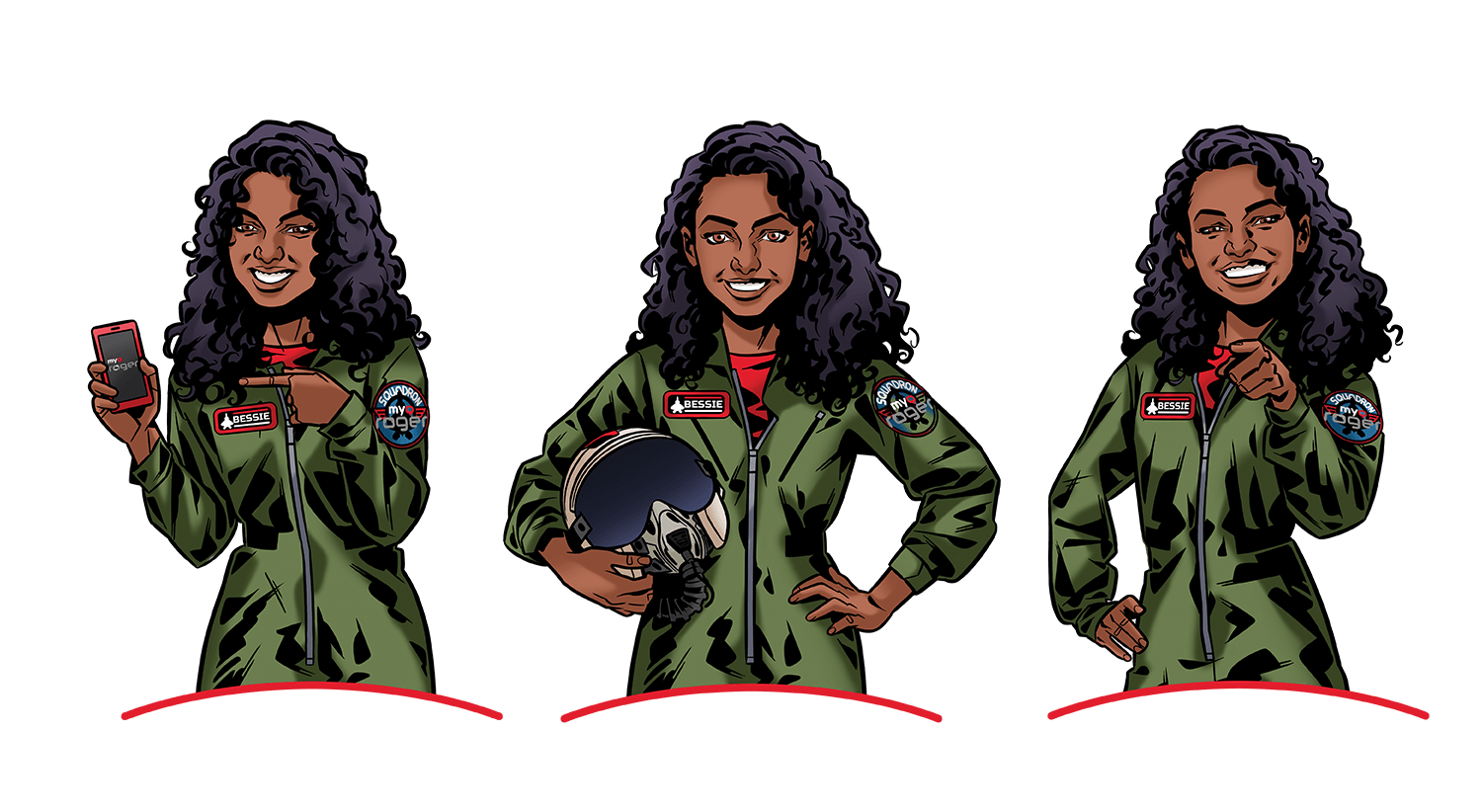 These illustrations were used for the microsite of the new product, MyQ Roger.
and the implementation in the first use of the MyQ app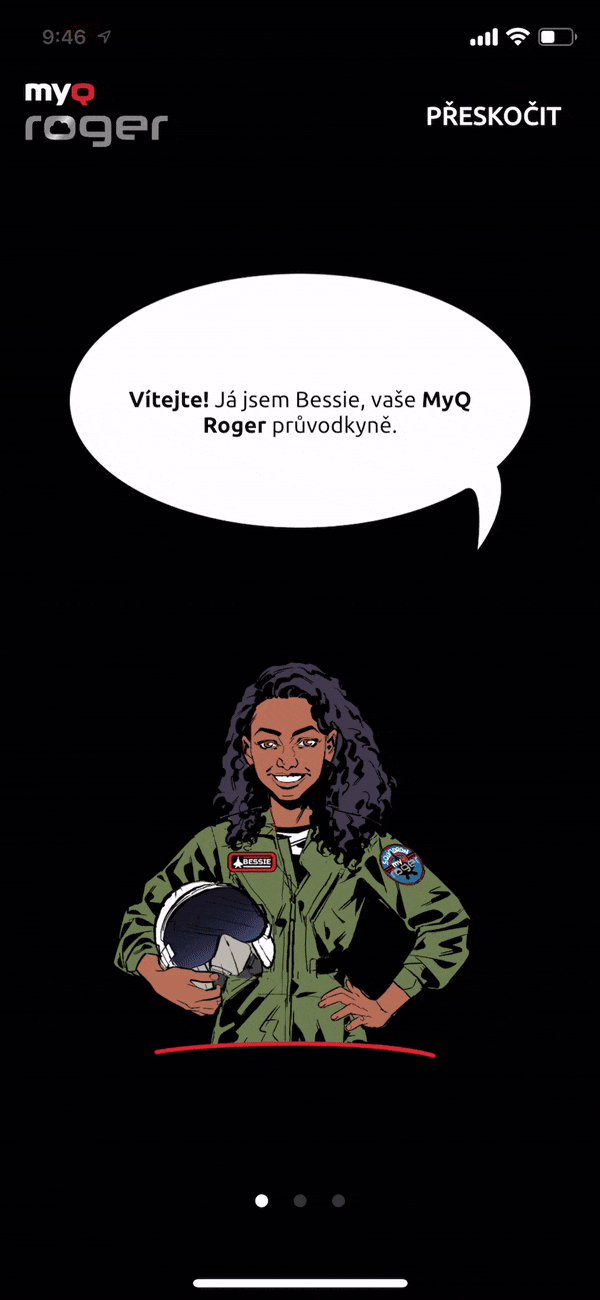 MYQ STORY CHARACTERS
MyQ's animated videos, comics and other brand communications include a series of characters that demonstrate the use of MyQ,
presenting information, news and are the focal points of other communication.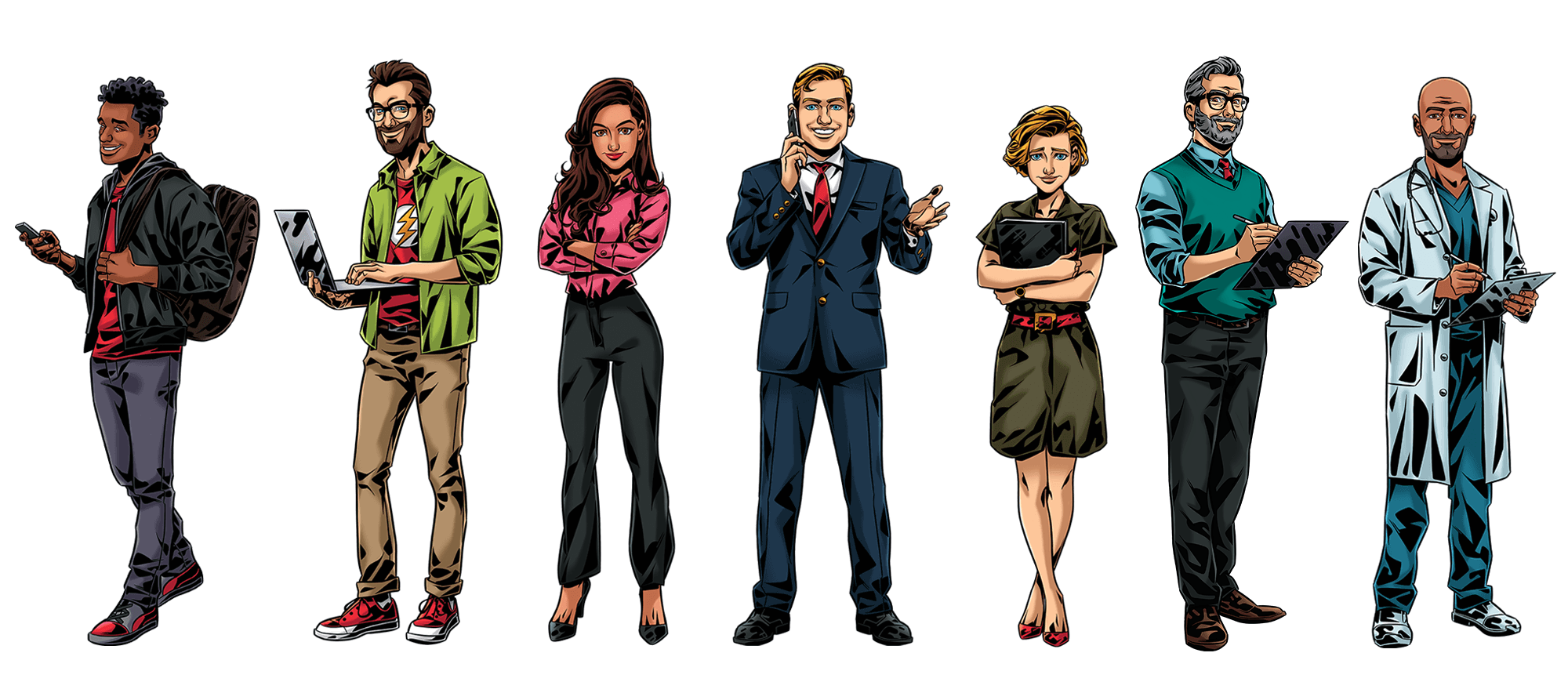 Characters have many uses. Sometimes they draw attention to certain facts, sometimes they present
and sometimes they are simply an attractive visual accessory that ties together a strong visual brand communication.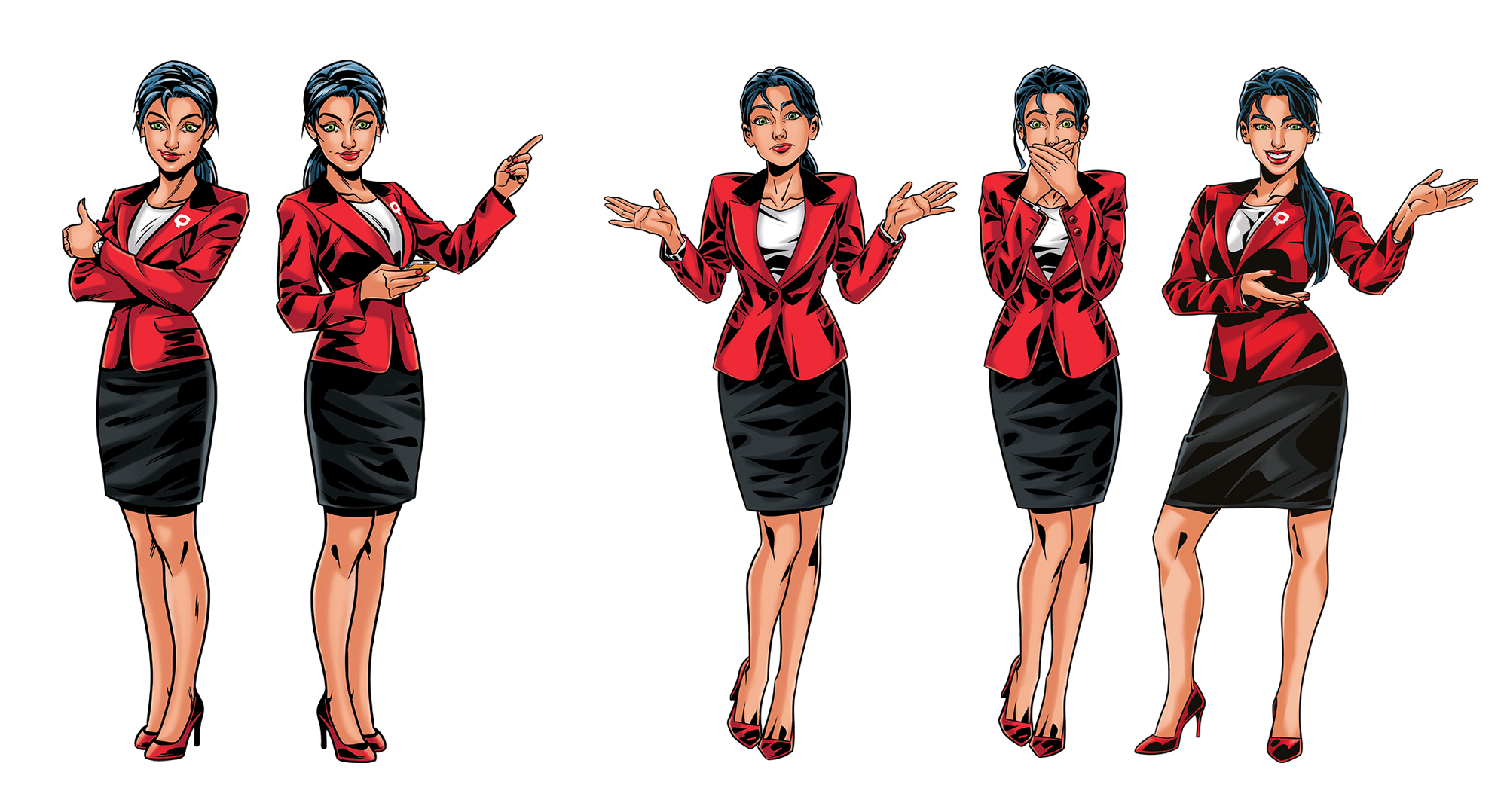 Completion of communication on the web