Litomyšl Castle Guidebook
printed illustrated brochure
CLIENT: Litomyšl Castle
To mark the 450th anniversary of the construction of Litomyšl Castle, a UNESCO World Heritage Site, we have prepared
an illustrated guide for children. In the visual design of the printed matter, we tried to project a trend that today's children
would like to look at and at the same time a touch of history through up to Baroque art style.
KEYWORDS
history – baroque painting – vivid colors – historical fidelity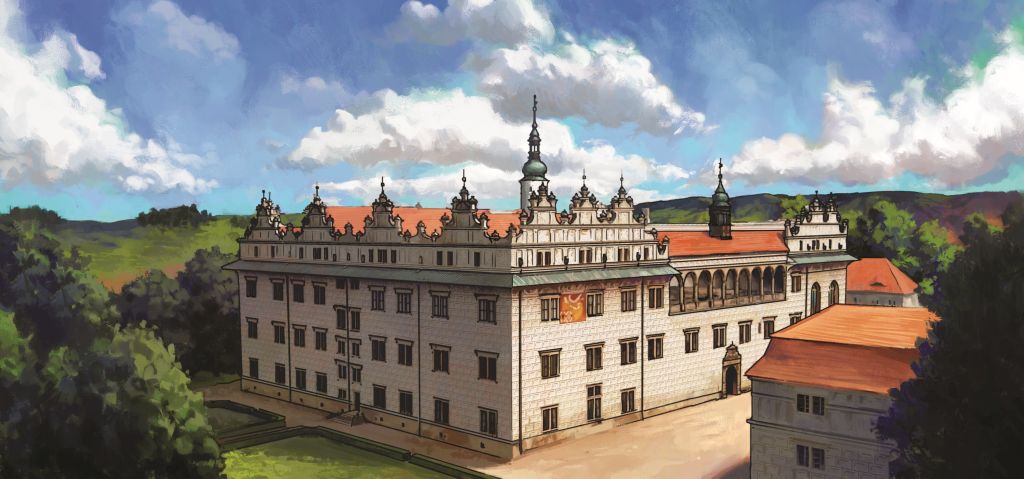 We illustrated 20 chapters of the complete history of the castle. Each chapter is also for graphic text processing
inhaled an artistically unified background. Here it was important to reconcile the illustrator and the graphic designer,

who was in charge of typesetting the text so that the entire publication would be artistically balanced.
The guide also included a timeline of the castle history and a plan ,
which introduces children to the most important parts of the object.