Visual identity redesign
e-shop ViSUAL IDENTITY REDESIGN

KLIENT: Whaat.cz
For e-shop with electronics – Whaat.cz – we prepared a complete redesign of a brand,
new logo, new character and whole new marketing campaign. Take a look!
We first had to build the illustrated part on a unified brand communication concept.
The comic book superhero style was a clear choice. It follows the previous concept of the brand,
which we dusted, unified, improved and moved to a new level.
And how does the redesign result looks compared to the original visual?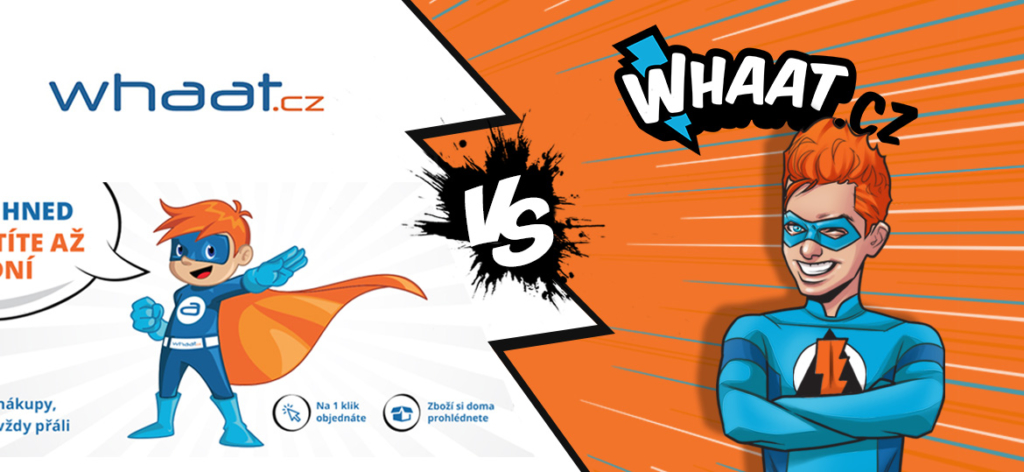 DESIGN OF A CHARACTER
The mascot is the main tool for communicating with customers and helps to differentiate oneself
from the competition. Therefore, its design and concept was an important process.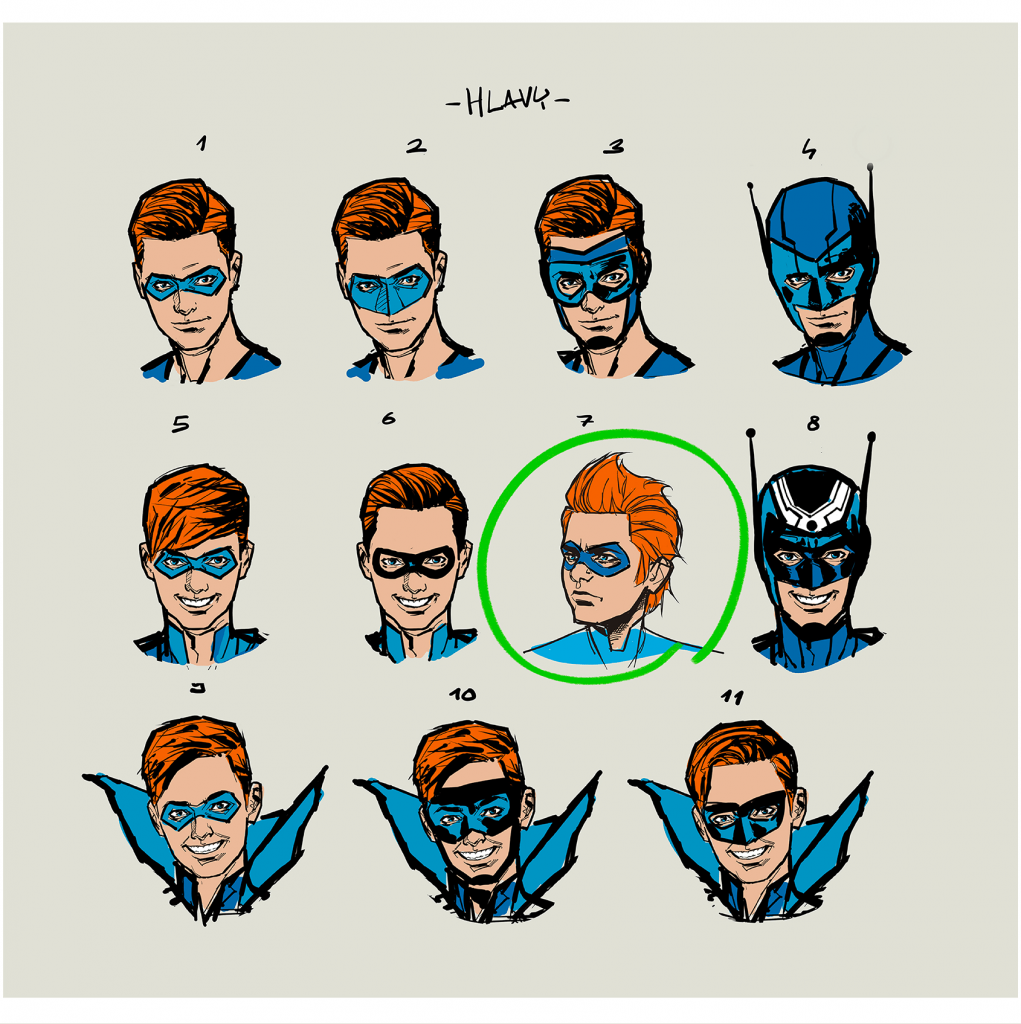 In addition to the design of the mascot, the superhero A-man, his story is also essential
and especially his opponent, a villain named Zkrat, without whom he cannot do without it.
A short circuit helps to present competitive advantages.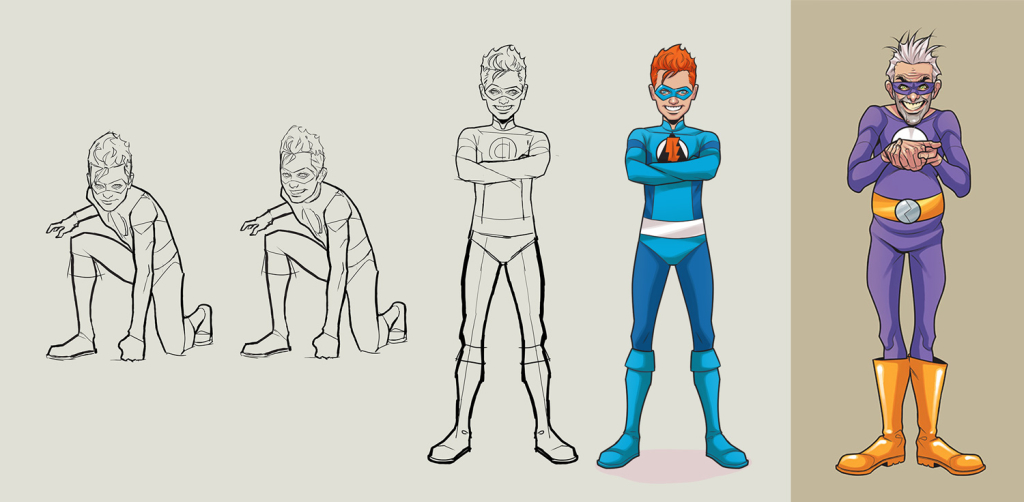 We used the mascot to communicate on the web and social networks.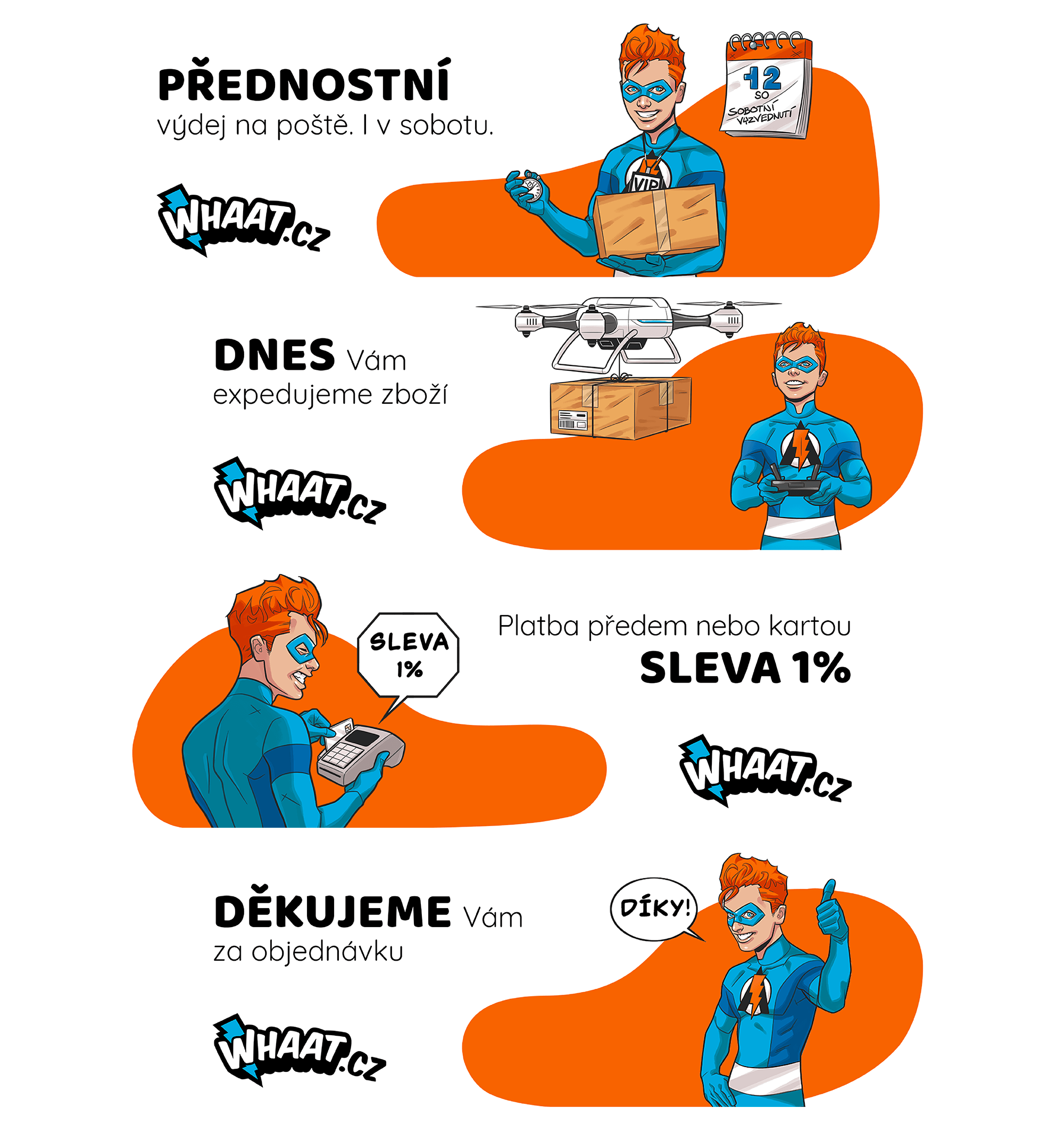 ANIMATED TV SPOT
The TV spot was created for the Wimbledon period, so it was themed
and ran on television just in commercials during tournaments.
LOGO
The comic book style indicates the main direction of the design of the entire visual identity, not excluding logos.
We chose the distinctive comic shout stylization that the name actually is.
The blue lightning symbol refers to the main item of the store – electronics.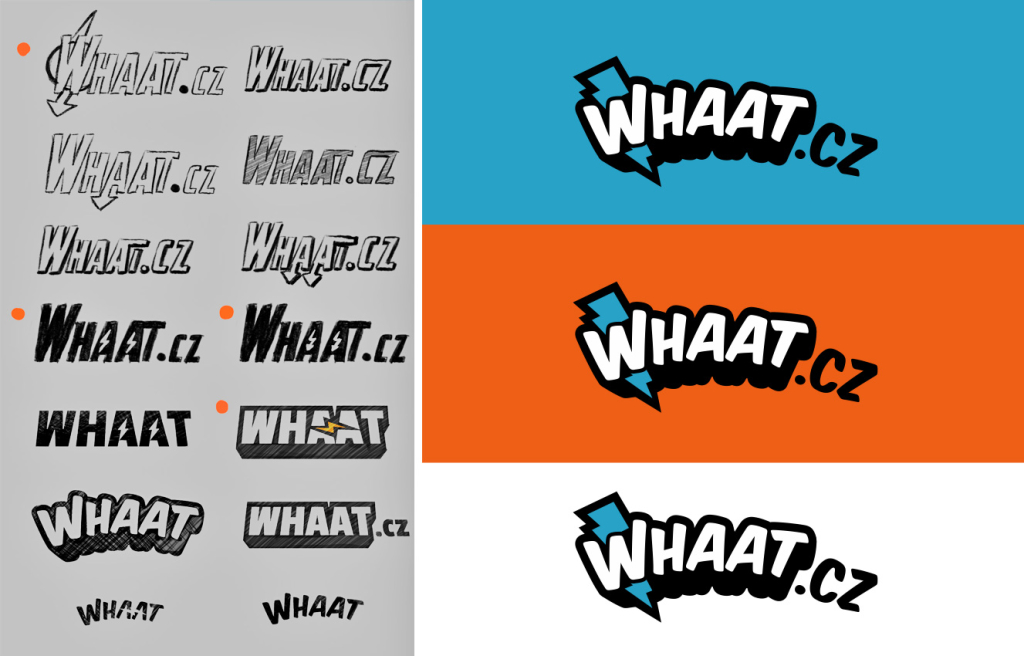 In addition to the WHAAT.cz logo, we designed an additional "A" sign. Its use
is primarily on the jersey of the corporate mascot A-man or separately
e.g. as a profile picture on social networks.
MATERIALS FOR PROMOTION

 The redesign is being launched in a new advertising campaign. It uses printed materials, billboards,
TV spots, comic strips and online marketing materials such as popular brand comparators.