CRDR
ONLINE EDUCATIONAL SYSTEM
FOR TRAINING SAFETY
CLIENT: BOZP.cz
Employee training is the responsibility of every employer and perhaps everyone
has went through this process. Hand on heart, it's not exactly fun and as a result you get it
we don't remember much. But this does not apply to the provider of BOZP.cz training, which is done in a playful way.
We punctured the BOZP.cz online training with fun vector illustrations , the heroes of which
they work just as well as GIFs, or you can find them in the explainer video below.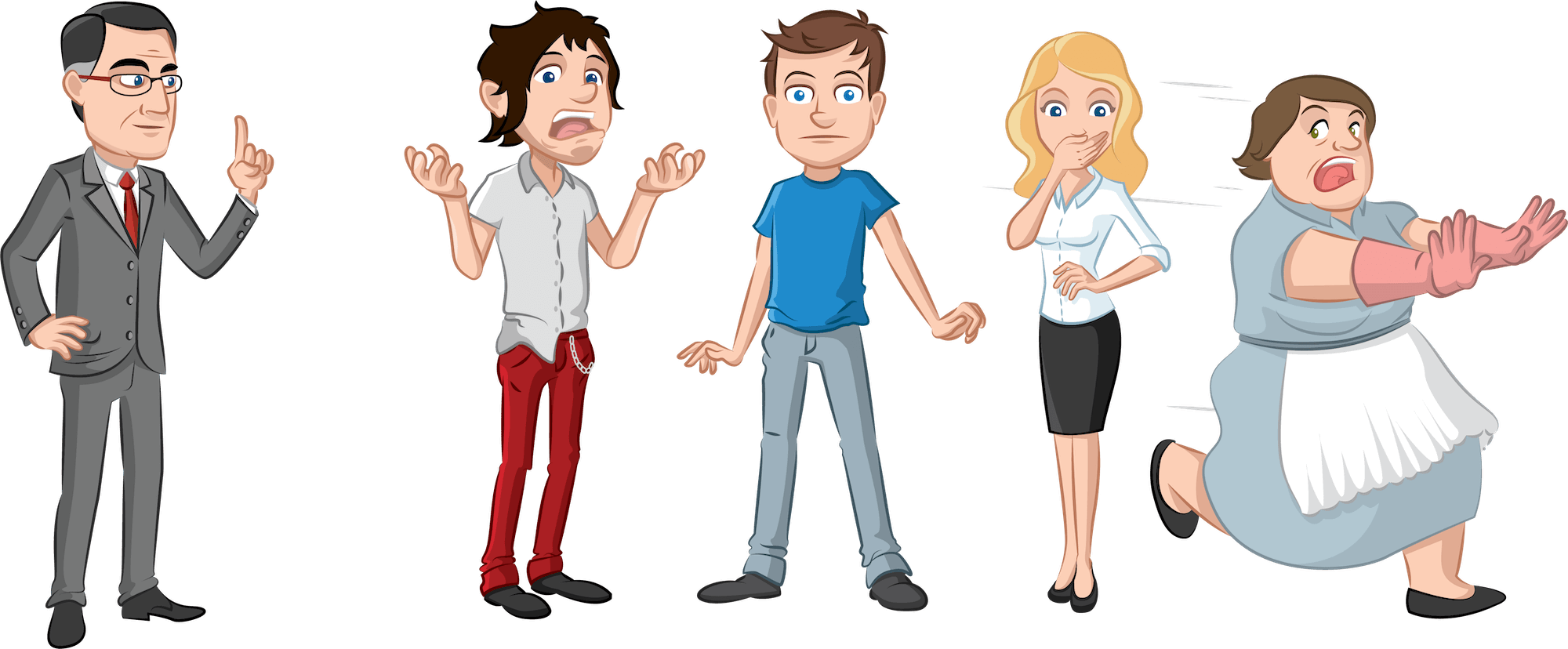 DESIGN OF CHARACTERS
We immediately designed a set of heroes with universal use in various topics such as training,
including specialized operations. The characters of the sympathetic Pracant were created, as well as
Flink, Miss, Boss and Maid. The base set eas extended as needed with Doctor or Grandpa characters.
EXPLAINER VIDEO
We also used the suggested characters as the main heroes of the explainer videos.
USE OF ILLUSTRATIONS IN PRACTICE

Vector illustrations are very variable – we can handle special techniques and lighting with them
effects during welding. They are simple, understandable, and funny.

Our heroes have gone through many situations , often very dangerous, and many
professions. They tried office work, hospital, warehouse, retail, high-altitude work,
branches of metalworking, hospitality, education, were participants in road traffic, …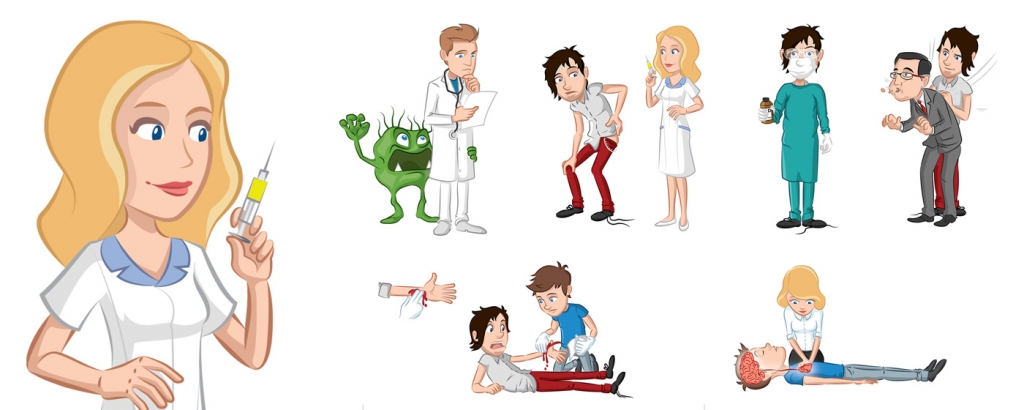 Illustrations are not just for the user, but also for passing on information .
The visual will hold a lot of data that would be dull and tedious in the text.
In the illustration, they are clear and easy to remember.
GIFS
The online training environment allows you to use the GIF format . We used them to revive our heroes
and most importantly explained key situations , for example in road traffic.