Illustrated Brand
HOUSE HEROES
The whole brand in a comic style! That was the definition of the emerging visual appearance
real estate services House Heroes. OK, that's why we're here …
Practically everything was in the assignment. Complete visual identities from business cards to notepaper,
of course webdesign , comic strips , social media marketing, etc.
WEBDESIGN
Webdesign was the main point of the contract…


Illustrations were then the graphic basis for web design …
COMIC STRIPS
Strips, short comics stories, which
quickly and concisely represent a potential
customer's main benefits of House Heroes services. It is also used for marketing on social networks.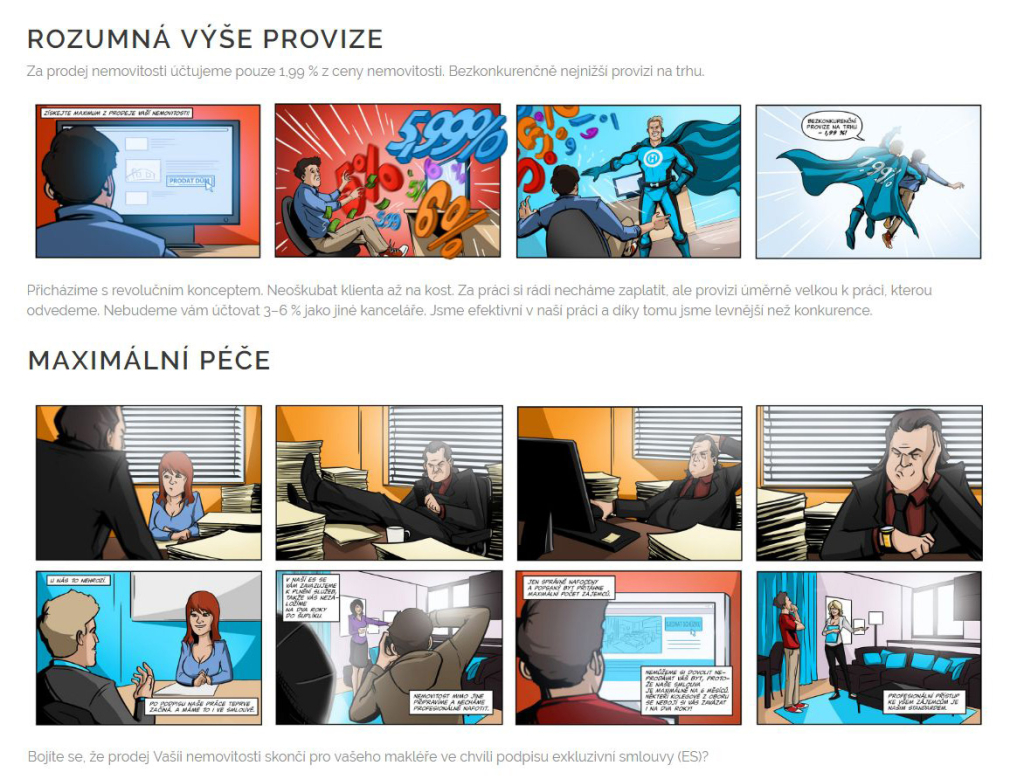 Our House Heroes, the three main brokers, are the main theme of visual communication.
That's why the trio had to be featured on a landing illustration of the site.
Of course there is a Facebook cover …
Create and illustrate a logo House Heroes…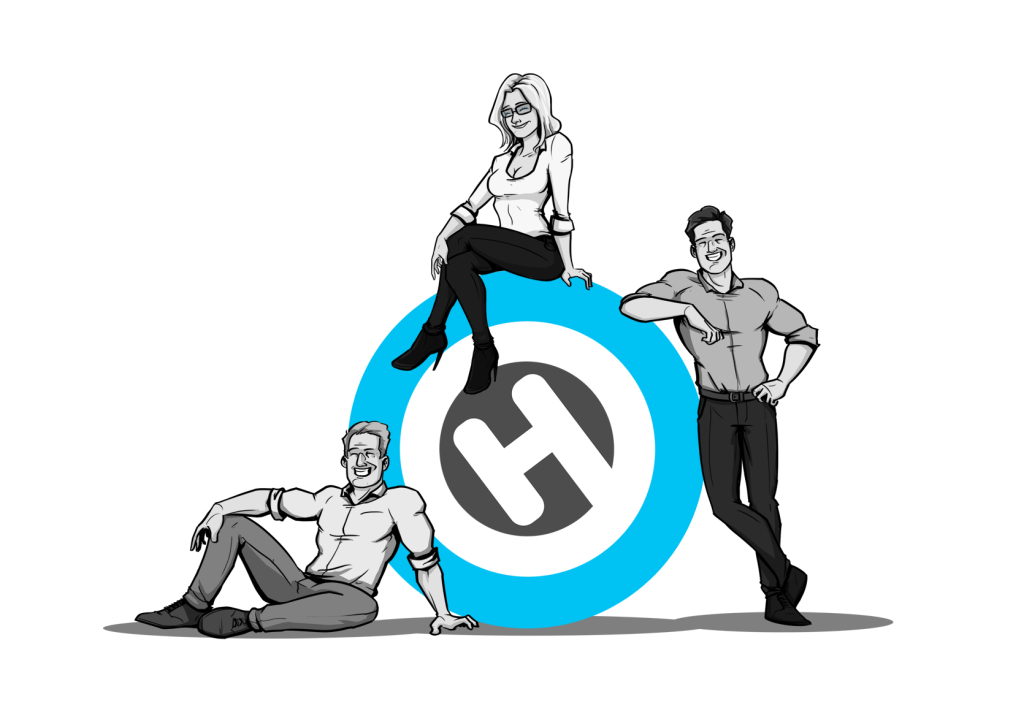 Finally, a look at the wireframe site , which served as the basis for the structure and web design.

PRINTS
Comic business cards and other printed matter that carry the company's visual brand were also included.